Field Blends | Walla Walla
| | |
| --- | --- |
| Date: | Thu, Jun 9, 2022 |
| Time | 12:30 PM to 3:00 PM |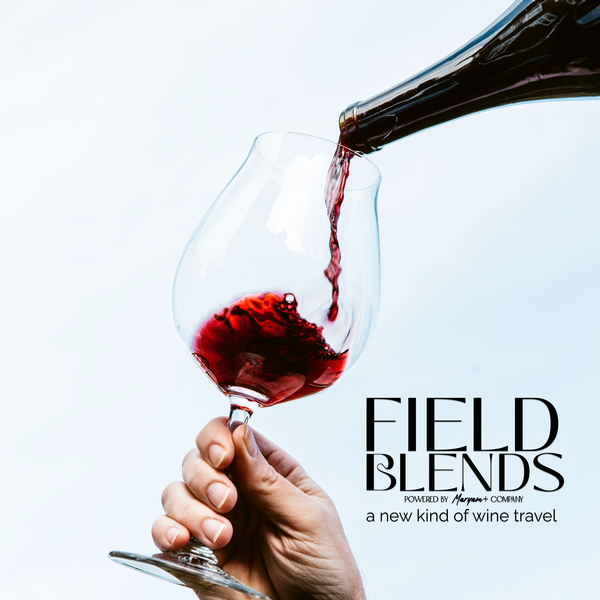 Book your trip to Walla Walla Valley with Field Blends today! Join Co-Owner and Vineyard Manager, Sager Small along with other pioneering Walla Walla winemakers for a private tasting and lunch while also enjoying a candid conversation on what has winemakers excited about when it comes to creating, farming, and planting in the Walla Walla Valley.
Day 2: June 9th, 2022
12:30 pm - 3:00 pm
Location: L'Ecole 41
Session Format: Panel Discussion, Tasting
Session Speakers: Doug Frost (Moderator), Marty Clubb, Kelsey Itämeri, Sager Small
Session Objectives: Where we've been and where we're headed; exploring exciting
farming developments and practices; generational WW winemaking; planting for
climate.
About Field Blends:
"Field Blends is everything a regular wine tour is not. These trips are rooted in community and connection – themes that are woven into every facet of this experience – from the sights, smells, and tastes we'll indulge into the exchanges we'll share and the company we'll keep.
We're blending unique tastings and local provisions with educational experiences and critical discourse. You'll hear from regional change-makers who are shifting the narrative on wine – or at the very least, challenging the dominant narrative."
What to Expect:
Three full days of one-of-a-kind thoughtfully curated food and wine experiences.
Access to exciting new releases and portfolio tastings hosted by a diverse panel of regional changemakers.
Carefully crafted provisions that highlight local flavors, ingredients, and preparations.
Powerful conversations around sustainability, diversity, equity, and social impact in wine and agriculture.
Community building with other conscious food and wine lovers + much more!
Click Here to learn more and book today!