Upcoming Events
April 2022
Spring Kick-Off Weekend
10:00 AM to 5:00 PM
Fri, Apr 1, 2022 - Sun, Apr 3, 2022
Venue:
Woodward Canyon Winery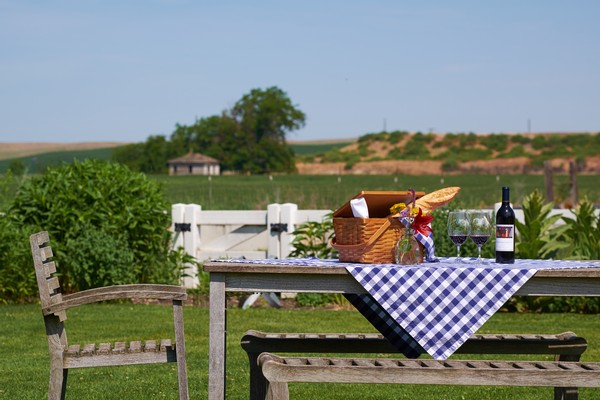 All across the Walla Walla Valley, spring delights with its return. Vines are awakening with bursting buds, fields, and trees grow green and flowers begin to bloom. This weekend ushers in another great wine season in the Valley and it's also the perfect time to stock up on newly released wines. Come shake off the winter blues and join us in celebrating the arrival of spring and the first official wine weekend of the year.
Our garden seating is open for lounging in the spring sunshine, enjoying picnics with some beautiful new releases, as well as challenging friends to an exciting game of cornhole!
Spring Kick-Off Weekend Winemaker Dinner
6:00 PM to 9:00 PM
Sat, Apr 2, 2022
Venue:
Woodward Canyon Reserve House
Contact:
Michelle Aichele 509-525-4129,
GETTHEDIRT@WOODWARDCANYON.COM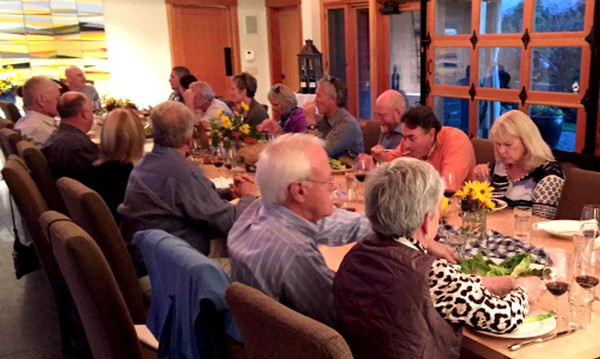 NOW Accepting Waiting List RSVPs
WHEN:
Saturday, April 2nd, 2022 from 6:00 pm - 9:00 pm
WHERE:
Woodward Canyon Reserve House, 11920 W. Highway 12 Lowden, WA 99360
WHAT:
Enjoy an intimate evening with Owners, Sager Small and Jordan Dunn-Small along with our featured 2018 "Artist Series" Cabernet Sauvignon artist, Jodie Stejer. The evening will consist of a coursed dinner paired with some of our finest Woodward Canyon wines including a special library offering. Take a tour of the library and get to know Jodie Stejer and her body of work that was selected to grace the 2018 "Artist Series" label. This is a special evening not to be missed!
COST:
Non-Members - $195 per person, including gratuity
Crest Club Members - $180 per person, including gratuity
RSVP:
Email michelle@woodwardcanyon.com, seating is very limited to this intimate and memorable evening.
May 2022
Spring Release Weekend
Fri, May 6, 2022 - Sun, May 8, 2022
Venue:
Woodward Canyon Winery
Contact:
Tasting Room Manager, Cory Benz 509-525-4129,
cory@woodwardcanyon.com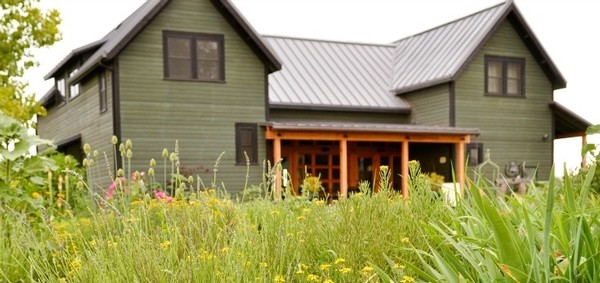 During Spring Release Weekend visitors can be among the first to enjoy newly released wines, many of which can only be found by visiting the winery and tasting room. It's a fantastic opportunity to talk directly with the Woodward Canyon crew about the new vintage and gain insight into the creative winemaking process.
Reservations are not required in our Reserve House and garden area. Seating is first-come, first-choice for table selection. We are open daily from 10 am to 5 pm.
Crest Club Members

We encourage Crest Club Members to make a reservation as we are offering exclusive club seating in the farmhouse and patio. This seating is limited. If you are planning to visit or pick up your wine club allotment this weekend, please email Wine Club Manager, Michelle Aichele at michelle@woodwardcanyon.com to request a reservation and schedule your pickup.
A tasting fee of $15 is refundable with purchase.
Complimentary admission for Crest Club members.
Featured Spring Release lineup coming soon.