Woodward Canyon Artist Series Cabernet Sauvignon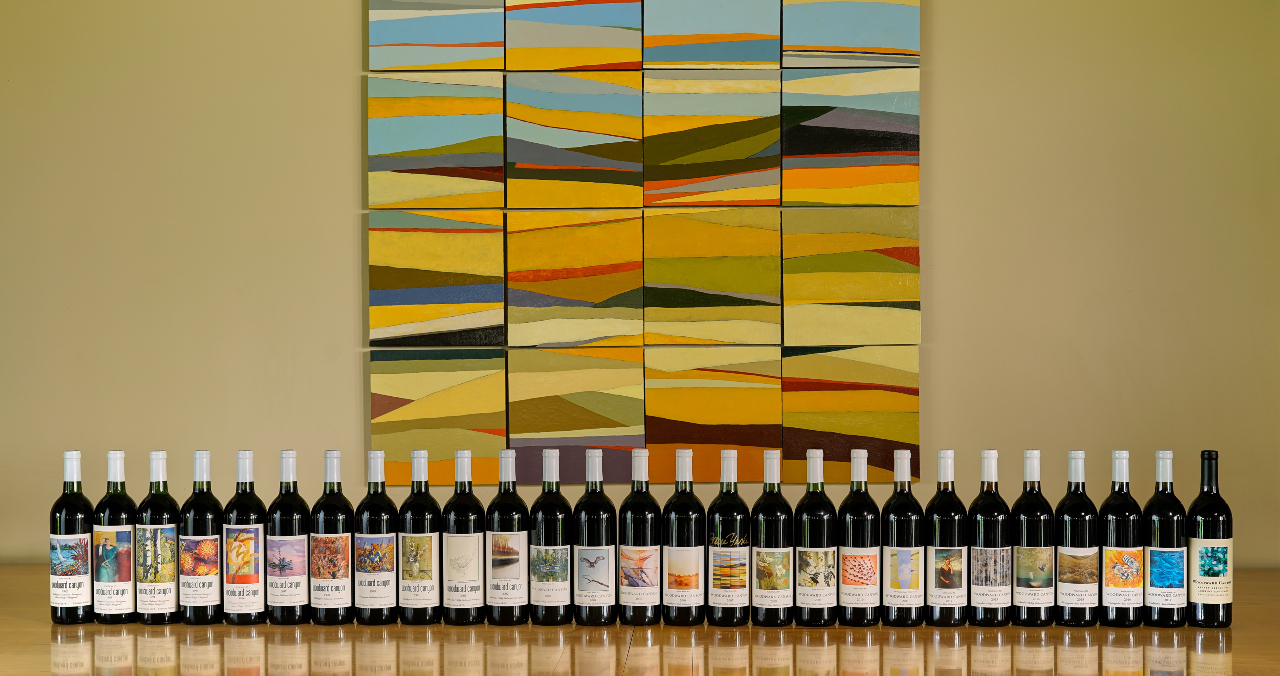 Our Woodward Canyon Artist Series began in 1992 with the intent to showcase the finest cabernet sauvignon in Washington State and has since become our flagship wine. The vineyards used in the Artist Series are among the oldest and most highly regarded in the state, typical vine age is around 35 years old. The label changes every year with work from a different West Coast artist. Dr. Owen Bargreen met with Owner, Rick Small and Winemaker, Kevin Mott for a comprehensive vertical tasting of the Artist Series Cabernet Sauvignon lineup starting with the 1992 vintage. Click HERE to read his vintage notes and reviews. To submit artwork to be considered for our Artist Series label, click HERE for our artist submission form.
2019 ARTIST SERIES #28, "Vineyard Flowers", 9" x 12", Anna Brones, Salish Sea, WA. Anna Brones is a writer, artist, and producer based in the South Puget Sound. She is the author of several books including Fika the Art of the Swedish Coffee Break and Live Lagom: Balanced Living the Swedish Way. She works as a papercut artist, hand-cutting illustrations from single pieces of paper and regularly teaches classes and workshops on art and creativity. Anna loves working with natural forms and elements, and particularly anything from her local Pacific Northwest environment. For the 2019 "Artist Series" Cabernet Sauvignon label, Anna took inspiration from some of the native plants present in the Woodward Canyon Vineyard. When we think of wine, many of us think first and foremost of grapes. But there's always so much more at play in a vineyard, and all of the flora and fauna present are part of a larger, interconnected ecosystem and cycle. This artwork is made to celebrate that vibrant environment. The papercut is a compilation of an abundance of arrowleaf, balsamroot and blanket flowers, brought to life by watercolor painted behind the papercut. See more of her work on her website www.annabrones.com or on Instagram @annabrones.
Past Artists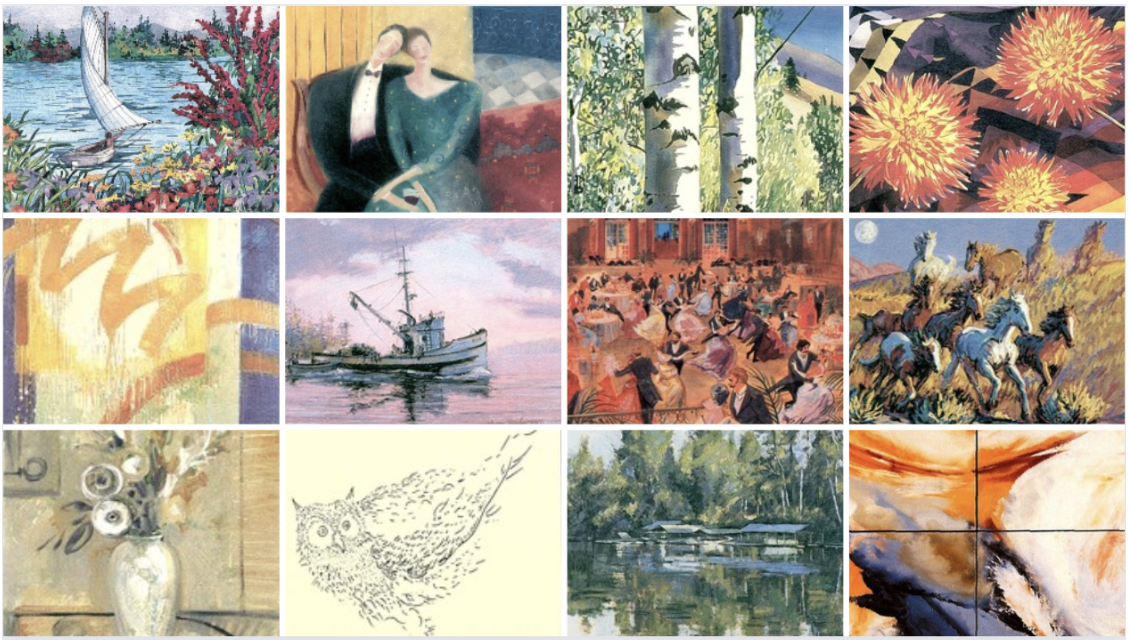 To see a PDF of past artists—from 1992 to present—please click HERE.
We want to thank and acknowledge all of our artists, current and past, for bringing our bottles to life: Anna Brones, Jodie Stejer, Debra Van Tuinen, Les Paul Postma, Augusta Sparks Farnum, Lynda Lowe, Dianna Woolley, Katherine Ace, Melissa Webster, Taras Lesko, Jared Rue, Lisa Snow Lady, Irene Yesley, Tyrell Collins, Jean Christofori Howton, Todd Telander, Aaron Burgess, Ian Boyden, Frank Boyden, Squire Broel, Larry Pirniem, Sally Augustiny Charlton, Clark Elster, Abby Grovensor, Judy D. Treman, Divit Cardoza, and Jennifer Winship Mark.