Visit Us
"Your winery was our first stop in Walla Walla
and our favorite of the trip."
— Fellow Visitor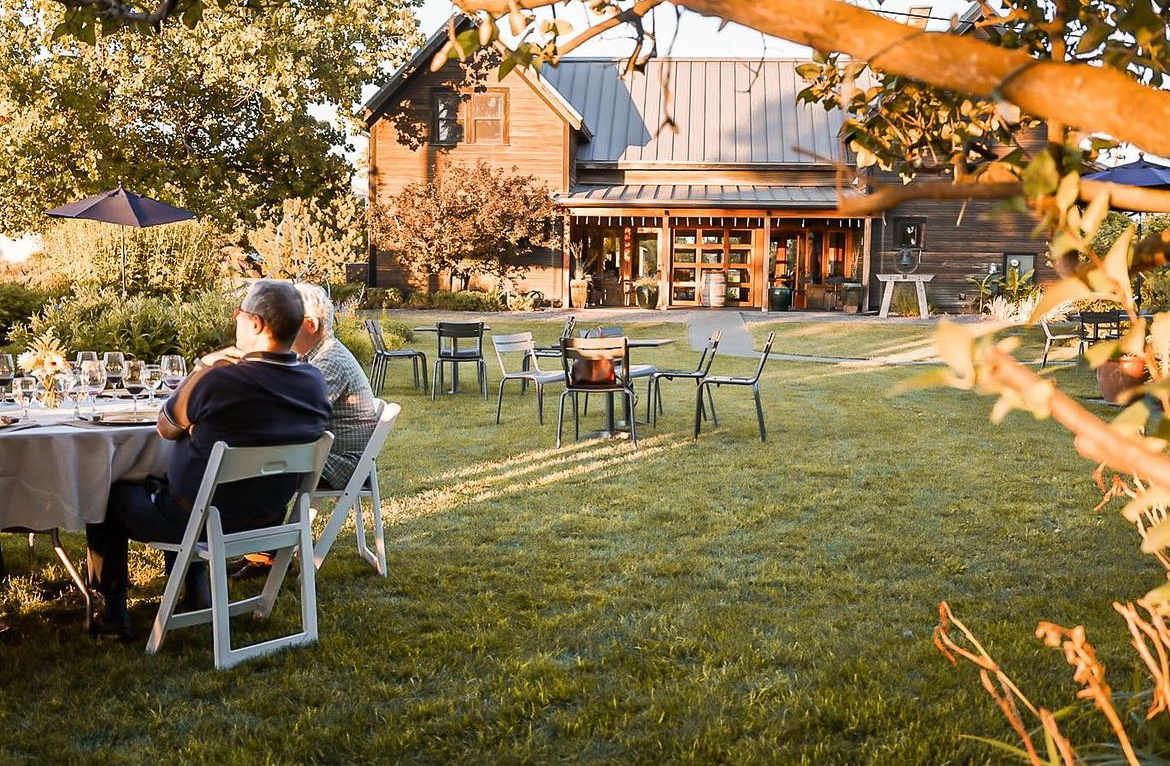 Our Tasting Room is open Daily from 10am–5pm for wine tasting, carry-out wine sales, curbside pickup, and local delivery upon request. We are not requiring reservations at this time and seating is first come, first served.
"A short visit was all that was needed
to experience the power of their wines."
Please come enjoy a sampling of Woodward's finest with our new tasting flight. The tasting fee is $20.00 refundable with a minimum purchase. For the comfort of our staff and other guests, only service animals are permitted in the Tasting Room. Pets are welcome to stay on our front porch or in our backyard garden while you taste, and picnics are welcome. Bring your picnic lunch to enjoy on our patio or garden picnic tables.
"This is how wineries should do tasting."
We are closed on New Year's day, Easter Sunday, Thanksgiving day, Christmas Eve and Christmas day. We will have abbreviated hours the day before Thanksgiving, New Year's Eve, and July 4th. For any questions, please call the winery at (509) 525-4129 or contact our Hospitality Manager, Cory Benz at tasting@woodwardcanyon.com.
"My only regret was not purchasing more bottles."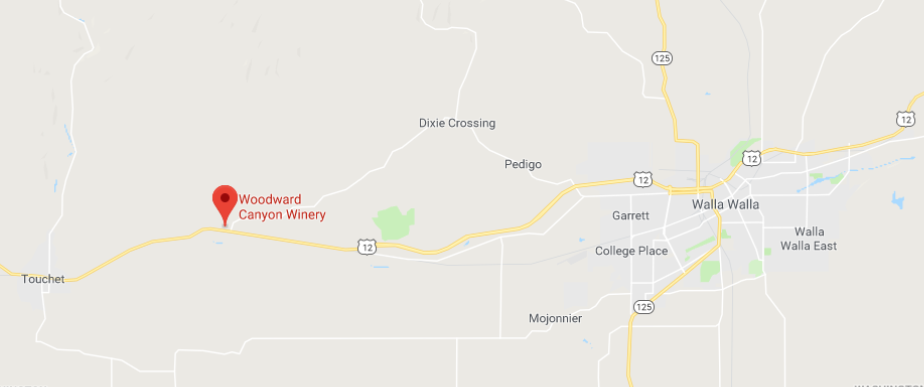 Directions:
Woodward Canyon is located at 11920 W. Hwy 12, Lowden, WA 99360, (509) 525-4129
We are about a 4 hour drive from Seattle and Portland, and a 2.5 hour drive from Spokane.
From Walla Walla Regional Airport, head west on Highway 12 for 15 minutes.
From Tri-Cities Airport, drive east on I-182/Highway 12 for 40 minutes.
Click here for directions with Google Maps

"Going to Walla Walla without stopping at Woodward Canyon is like going to DisneyLand without stopping by Cinderella's Castle."